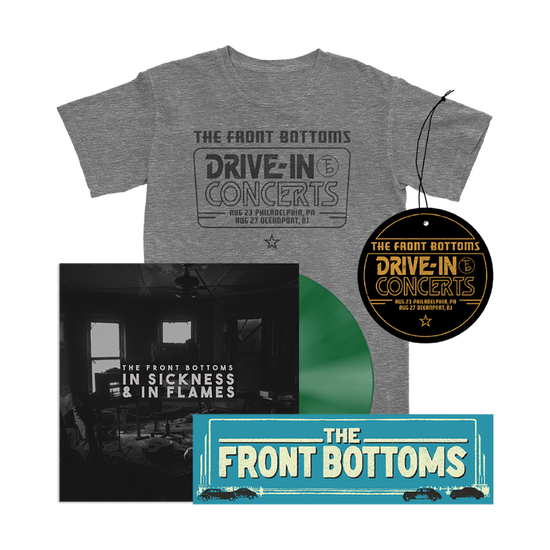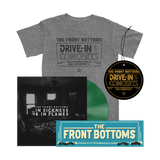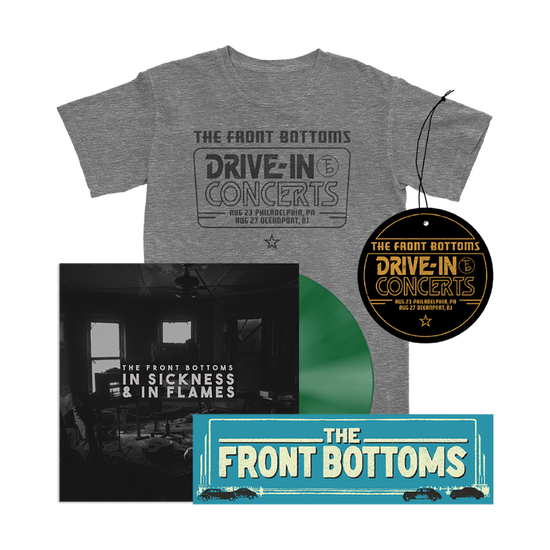 Pre-order included
Availability:
This item is currently not available
The Limited Edition Drive In Bundle here includes an exclusive Evergreen colored vinyl version of 'In Sickness & In Flames' *Note the Vinyl will not ship for August 21st it will begin shipping at the end of August. The Drive in Bundle components T-Shirt, Air Freshener and Sticker will ship to arrive on or around August 21st.
ITEMS ALSO AVAILABLE SEPARATELY FOR PURCHASE.